Mechanical Workshop
The Mechanical Workshop undertakes the construction of all mechanical systems, whether they be flight or developmental. These vary from plasma detectors to full telescopes and from radiation shields to cryogenic coolers.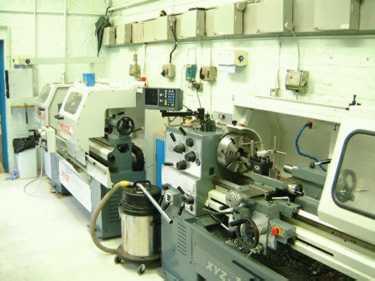 The workshop is equipped for precision machining.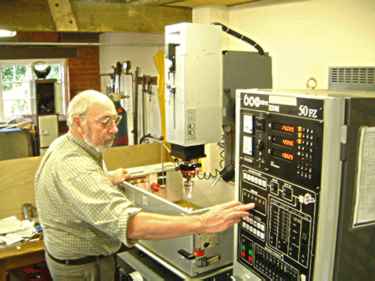 Other specialist equipment includes an Electric Discharge Machine, shown here during one of its production cycles.
The engineering performed in the mechanical workshop focuses on producing specialised, high-precision low-volume parts for laboratory and space instrumentation.
Next - Test Facilities and Clean Room
Back - Mechanical Engineering Group
This page last modified 18 September, 2007 by Martin de la Nougerede