---
December '99 issue of 'UCL News'.
---
Two instruments developed at UCL's Mullard Space Science Laboratory (MSSL) will be on board the European Space Agency's X-ray Multi-Mirror (XMM) mission, due to be launched on 10 December 1999. Astronomers hope that XMM will help to solve cosmic mysteries ranging from black holes to the origin of the universe itself.
"Stars, black holes, clusters of galaxies and the remnants of supernovas all generate X-rays," says Professor Keith Mason (MSSL). "By observing their X-ray emission we can learn much more these objects. Since the Earth's atmosphere blocks out all X-rays, only a telescope in space can detect and pinpoint these sources."
XMM is the first ever space observatory to allow astronomers to observe simultaneously the X-rays, ultra-violet and visible light generated by cosmic objects. Professor Mason and his colleagues, including Mr John Fordham (Physics & Astronomy), are the principal investigators on the Optical Monitor, used to observe visible and ultra-violet light. MSSL is also a co-investigator on the Reflection Grating Spectrometer, which will use X-rays to measure the temperature and chemical composition of their sources.
"The ability to observe X-rays, ultra-violet and visible light at the same time will vastly increase our knowledge of the Universe," explains Professor Mason. "For instance, the combined information should shed more light on the massive black holes located in the centre of galaxies which are believed to be responsible for quasars, the most luminous objects in the Universe. The Optical Monitor can observe the outer regions of a quasar and, at the same time, using X-rays, we will be able to probe right into its heart."
Once XMM is in orbit, MSSL will be part of a consortium cataloguing the resulting data and processing that data into a form suitable for sharing with the wider scientific community.
(Simon Knowles)
---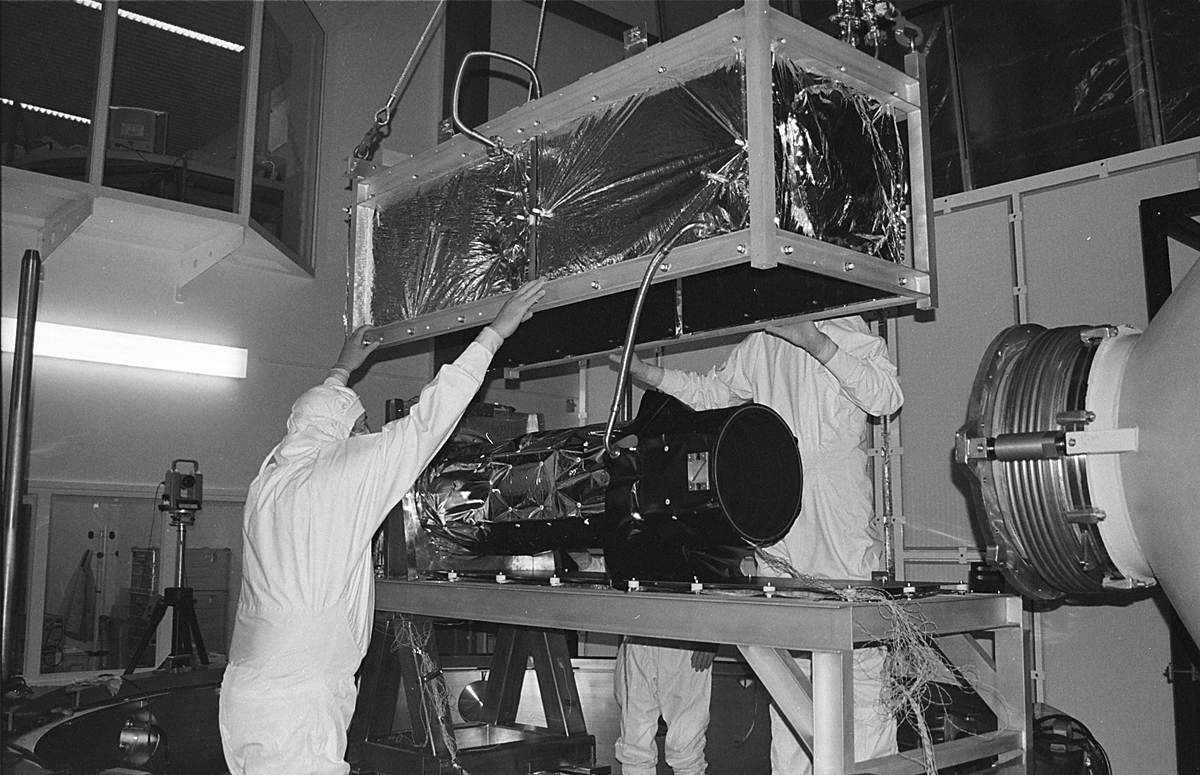 The Optical Monitor, developed by UCL's Mullard Space Science Laboratory, underwent several weeks of rigorous testing at l'Universite de Liege, Belgium, before it was integrated into the XMM spacecraft in Germany.
Photo: UCL, MSSL (M.Carter).
---
Contact Professor Mason: 01483 204 157; kom@mssl.ucl.ac.uk
---

This page was last updated 22/11/99 by Martin de la Nougerede (MSSL).
---