The MSSL Space Plasma Physics Group pages have moved to
HTTP://WWW.UCL.AC.UK/MSSL/SPACE-PLASMA-PHYSICS.
Information about the PEACE instruments on the Cluster and Double Star Missions remains up-to-date on this site. Please update your links accordingly
Cluster II : PEACE
THE PEACE HARDWARE TEAM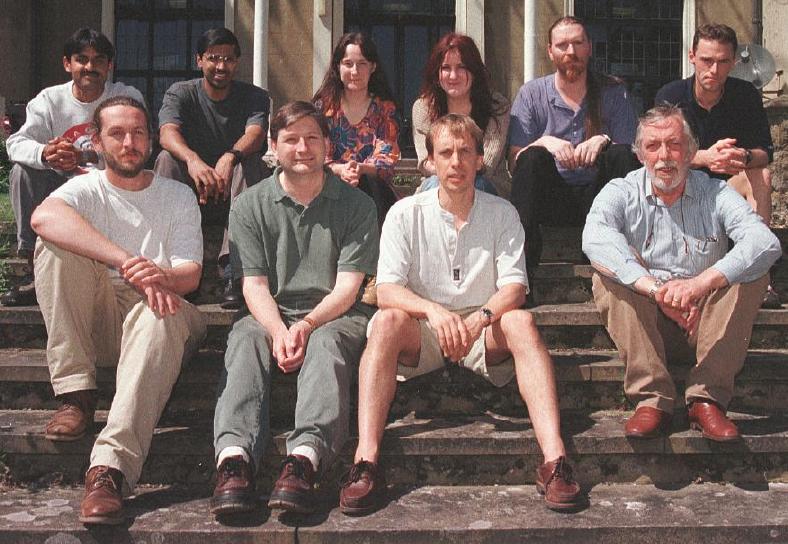 A selection of PEACE hardware team members.
Back row: Dhiren Kataria, Rahil Chaudery, Gill Watson, Sarah Szita, Ady James, Nick Flowers
Front row: James Godfrey, Barry Hancock, Alan Spencer, John Raymont
Photograph: Martin de la Nougerede, MSSL.
Last Updated on23/06/00
By Sarah Szita


SPG News
Our recent news is available at