The MSSL Space Plasma Physics Group pages have moved to
HTTP://WWW.UCL.AC.UK/MSSL/SPACE-PLASMA-PHYSICS.
Information about the PEACE instruments on the Cluster and Double Star Missions remains up-to-date on this site. Please update your links accordingly
Cluster PEACE
The Fate of the Original Cluster Mission
---
Before and after: Phoenix HEEA sensor.... and wrecked LEEA sensor.
Click on photographs for larger versions.

A mint condition HEEA sensor compared with a LEEA sensor recovered after the disastrous launch.

(Photographs : M. de la Nougerede, MSSL, UCL)

---
Launch of Ariane 501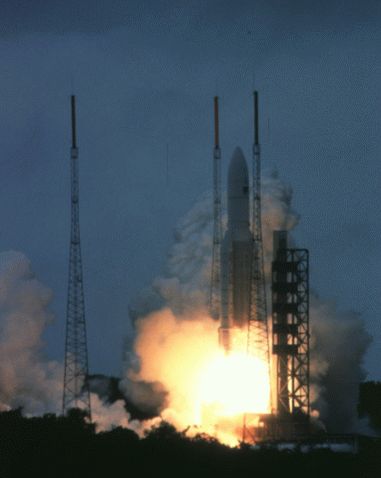 left:
The maiden flight of the Ariane 5
lifts off at Kourou in French Guiana,
South America on 4 June 1996.
Aboard were ESA's four original
Cluster satellites.

below:
40 seconds into the flight, the
launch vehicle veered off course
and had to be destroyed by ground
control.
Read the Ariane 501 Failure
Report here.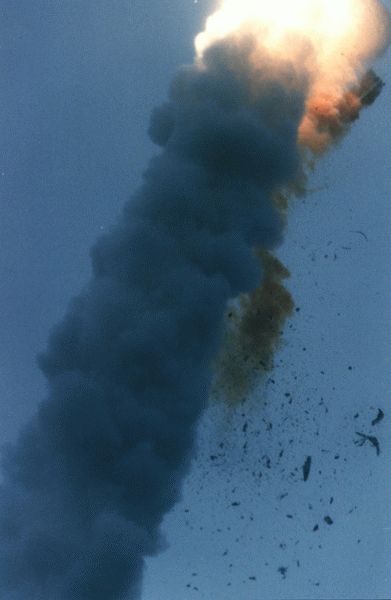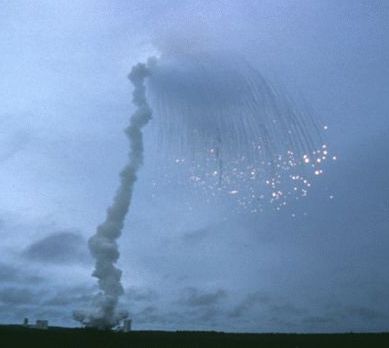 (Photographs: ESA/CNES)

---
Cluster debris
The remains of a Cluster satellite found
in the swamps of Kourou.
(click for larger version)











Photograph courtesy ESA

---
back to Cluster II PEACE Home Page

By Sarah Szita
Last updated on27/06/00