The MSSL Space Plasma Physics Group pages have moved to
HTTP://WWW.UCL.AC.UK/MSSL/SPACE-PLASMA-PHYSICS.
Information about the PEACE instruments on the Cluster and Double Star Missions remains up-to-date on this site. Please update your links accordingly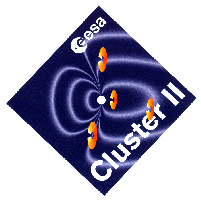 Cluster : PEACE
The PEACE Experiment Home Page
---
A Plasma Electron And Current Experiment instrument can measure the three dimensional velocity distribution of electrons in a space plasma, for an energy range from a few electronvolts to about 30 kiloelectronvolts. A PEACE instrument is flying on each of the four Cluster II spacecraft, which were launched in the summer of 2000. The science phase of the mission officially started in February 2001. The mission is now usually referred to as Cluster rather than Cluster II. MSSL is the PI Institution for the PEACE instruments.

For Magnetospheric Scientists :
General Information :
Cluster Mission Movie: youtube

Cluster Science Movie: youtube
Double Star PEACE:
For PEACE Operations Team:
Operations Team Resources (password required)

---
Mullard Space Science Laboratory Space Plasma Physics Group
MSSL Space Plasma Physics Web Pages

Google

MSSL Home Page
By Andrew Fazakerley
Last updated on 07-Sep-2010 by Andrew Fazakerley