GALACTIC ASTRONOMY AT MSSL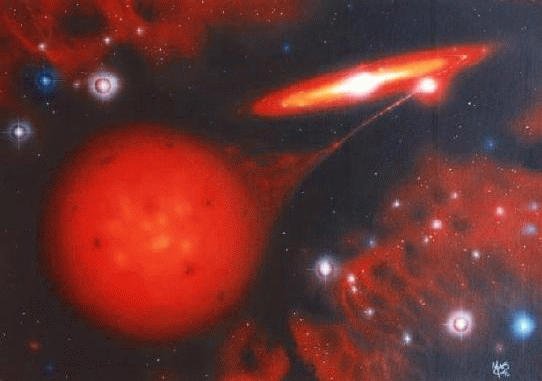 Artist's impression of a cataclysmic variable © 1996 by Mark A. Garlick


OUR MAJOR TOPICS OF INTEREST ARE:

CATACLYSMIC VARIABLES


X-RAY BINARIES


NEUTRON STARS


MICRO-QUASARS & BLACK HOLES


X-RAY POPULATIONS OF EXTERNAL GALAXIES


ULTRA COMPACT BINARIES



We hope the following pages may be of some use for those folk interested in magnetic CVs: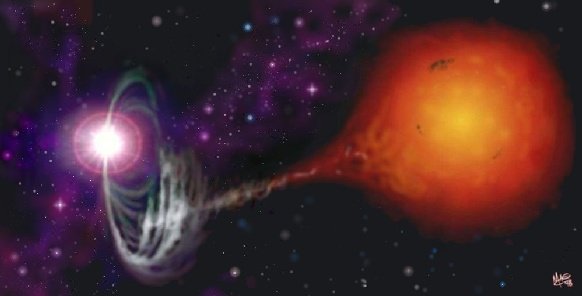 The MSSL Polar Page
This page is under construction, but here we give you all currently known polars with their positions, magnetic field strength etc. Additions or corrections are very welcome. Koji Mukai at Goddard has an Intermediate Polar Page that is also worth a look. We also have a table which shows the classification scheme of accreting binary stars - imagine a dark blue dwarf accreting material from a giant star - what is that kind of system called? Check it out!
See the Beginner's Guide to CVs for an introduction to cataclysmic variables. We also have a `Blue Peter' guide to stars. Copies of all our papers can be found in our pre-print web page.



---
Current Areas of Research: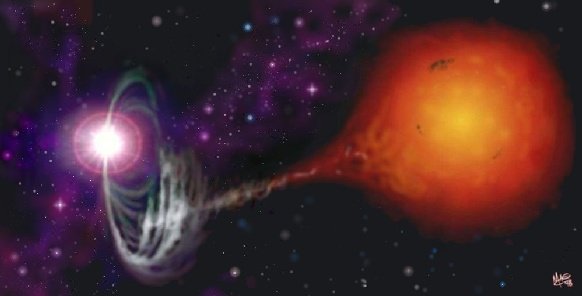 Cataclysmic Variables:
Cataclysmic Variables - an overview of past and current research on CVs
X-ray observations of from magnetic CVs: How we model the X-ray spectra from the accretion region in magnetic CVs
Ultra-Compact Binary systems - CVs which are so compact they could fit inside Jupiter!
Indirect imaging of the accretion stream in magnetic CVs - how we can map accretion stream and accretion sites.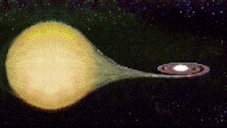 High Mass X-ray Binaries:
XMM-Newton observations of Her X-1



Isolated Neutron Stars:

Thermal emission from isolated Neutron Stars
Presentation given by Silvia Zane at COSPAR on isolated Neutron Stars
RX J1856-3754 - a bare quark star or a naked neutron star?
Thermal emission from isolated neutron stars
Magnetars: neutron stars with field strengths above the quantum limit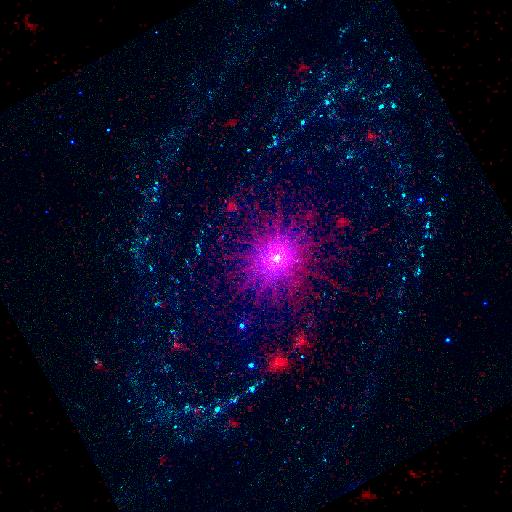 X-ray populations of external galaxies

Populations of X-ray sources in star forming galaxies
Ultra Luminous X-ray sources in external galaxies
An X-ray study of a nearby nuclear starburst and a nearby AGN
---
We also have copies of a couple of theses:
---
MSSL home pages:
---
Thanks go to Mark A. Garlick for the permisson to use some of his excellent pictures of CVs. All are © Mark Garlick.

---
This page

Maintained by Gavin Ramsay (gtbr@mssl.ucl.ac.uk).
Last modified Aug 2004