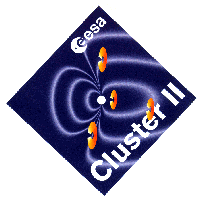 CLUSTER 13
Fifth Cluster and Double Star Tail Workshop
MSSL, 26th-30th March 2007
---
Workshop Programme
The SOWG meeting will take place on the afternoon of Monday 26th March 2007, 1400-1800 (PIs and one nominee per instrument only, please).
The SWT meeting will take place on Tuesday 27th March 2007, all day.
The Fifth Tail Workshop will take place between Wednesday 28th March and Friday 30th March 2007, finishing at roughly 1500, Friday. An outline programme is below, and the preliminary science programme is available here (PDF).
A brief guide to, and map of restaurants in Guildford are available for those who wish to eat in Guildford after the excursion on Thursday.



0900-1030

1100-1230

1230-1330

1330-1500

1530-1700

Evening

Wednesday 28th

Registration, Welcome & Large Scale Studies

LUNCH

Event Discussions

Workshop Dinner at The Parrot Inn

Thursday 29th

Reconnection

LUNCH

Theory & Simulation

Trip to the Hog's Back Brewery & Guildford

Friday 30th

Event Discussions

LUNCH

Events






By Andrew Walsh
Last updated on 21-Mar-2007 by Andrew Walsh